Welcome February! I don't know about you, but this seems to the month I run out of steam. We are fully back in the swing of things from winter break and spring break is still too far ahead.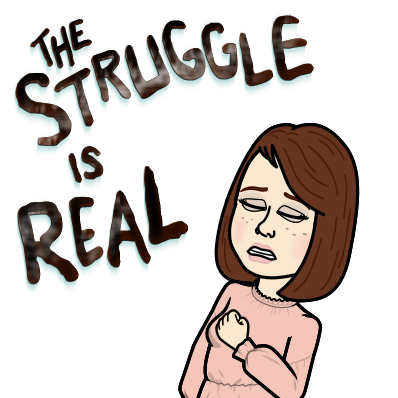 Well, instead of just wishing for a snow day...and regretting it in June...try one of these tricks for that extra motivation!
Request the help of a coach
That is why we are here! You can come as a blank slate with an open mind or with a project in mind. Maybe there is a project that you always thought would be great someday, but who has the time. A coach can help pull you and your students out of boredom.
Take a break
Break up class with a brain break.
GoNoodle
is great site for all ages and all you have to do is click and play! It may just be the simple silly solution to bring you up.
Try a new app or website with your class
Stick around
is an app for all ages and subjects from the wonderful Tony Vincent. Teachers and students can make puzzles based on content to share with each other. Don't have iPads, try
Power my Learning
. This site supports personalized learning with playlists of games and activities for many different content areas.
Make a new connection
My PLN motivates me everyday! Connect with amazing educators on Twitter, Instragram or Facebook. Try a
new twitter chat
or find a new blog. There are also many awesome blogs listed on the home page of this blog.
Try a new project with your students
May I suggest Genius Hour!
Research
shows productivity goes up when people are given time to explore their own passion. Give this opportunity to your students and see where it takes them!
I hope one of these tips spark that extra motivation in you!